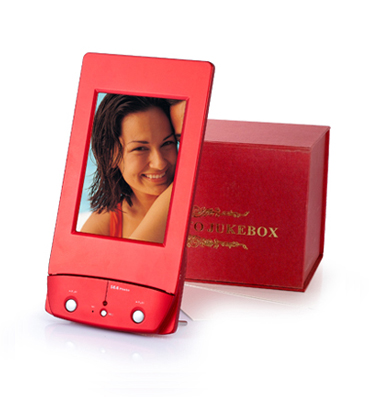 Ultmost Technology Group
― E-mail:
ut@ultmost.com.cn
― Direct lines: 86-755-84880719 (tel) ― 86-755-84820817 (fax)
RE-9814
― Stores 72 regular photos, 10 second digital
voice recording time for each photo
― Records and play back messages on the
dedicated Writer/Reader with a built-in high
quality speaker
― Message retained even when the batteries
are dead or removed
― Photo-holder holds standard 4"x6" photo
/ Talking Photos > RE-9814
TALKING PHOTO ALBUM JUKEBOX
It provides the best and ingenious way of archiving Talking Photos up to 72 photos. Voice recorded in the
flash memory retained even when the batteries are dead or removed. Each photo is individually recorded
in its own coded holder. To record the message, insert the individual photo/holder on the dedicated
Recorder/Player and press the RECORD button. To play back, simply place the photo/holder on the
Recorder/Player to start play automatically. You can store the talking photos in the storage box any way
you want without worrying about the order. Many years later, the photo jukebox can serve as a story of
your family's progression, of a friendship over the years, of a voyage around the world... etc. With both
visuals and sounds, you can re-experience your most cherished moments in the convenience of a small box.