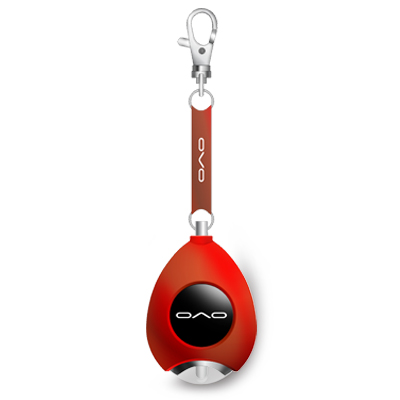 Ultmost Technology Group
― E-mail:
ut@ultmost.com.cn
― Direct lines: 86-755-84880719 (tel) ― 86-755-84820817 (fax)
Flashlight Keychain w/Panic Alarm
This Flashlight Keychain with Panic Alarm is a compact device built with a bright LED flashlight, a loud siren, and an elegant hand strap. Pulling out the strap activates the panic alarm (plugging it back in turns the alarm turns off).
The siren sounds very loudly. In addition to attracting emergency help, the panic alarm might scare off a threatening dog or a stalking animal. The LED flashlight is good for tasks like finding a key hole or illuminating a closet.
EL-303
― Bright LED flash light
― Panic alarm
― On/off switch for flash light
― Elegant clip strap
― Great logo printing space for promotional project
― Battery: AG13 cell x 3